For today's Tutorial Thursday I wanted to share how I make my "Faux Wood La-La Land Crafts Die Cuts." I like using them to accent my cards and stage my sentiments. You can use many of the awesome dies from
La-La Land Crafts
.
Products used in this tutorial:
Copic Markers used:
Wood Grain: E30, E31, E33, E35, E37
Die cut any solid shape that you would like to use out of heavyweight cardstock.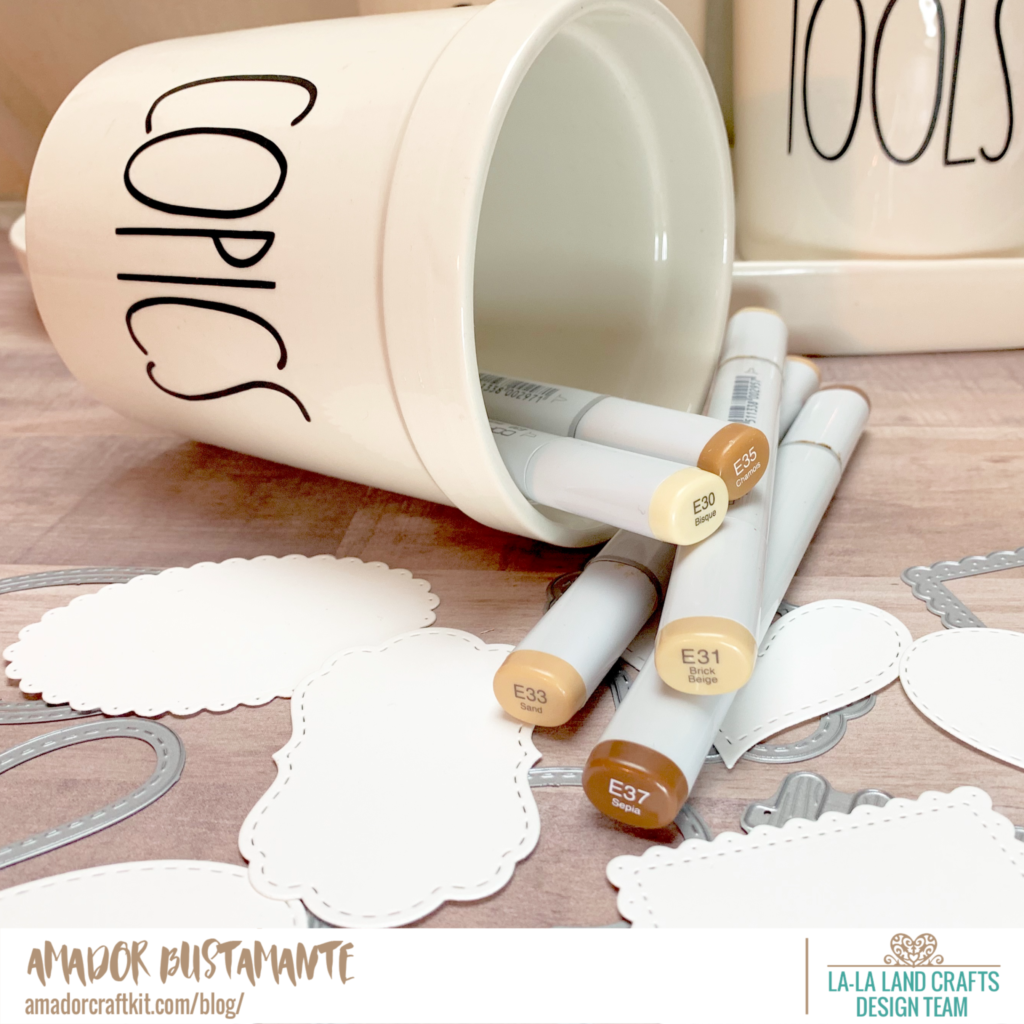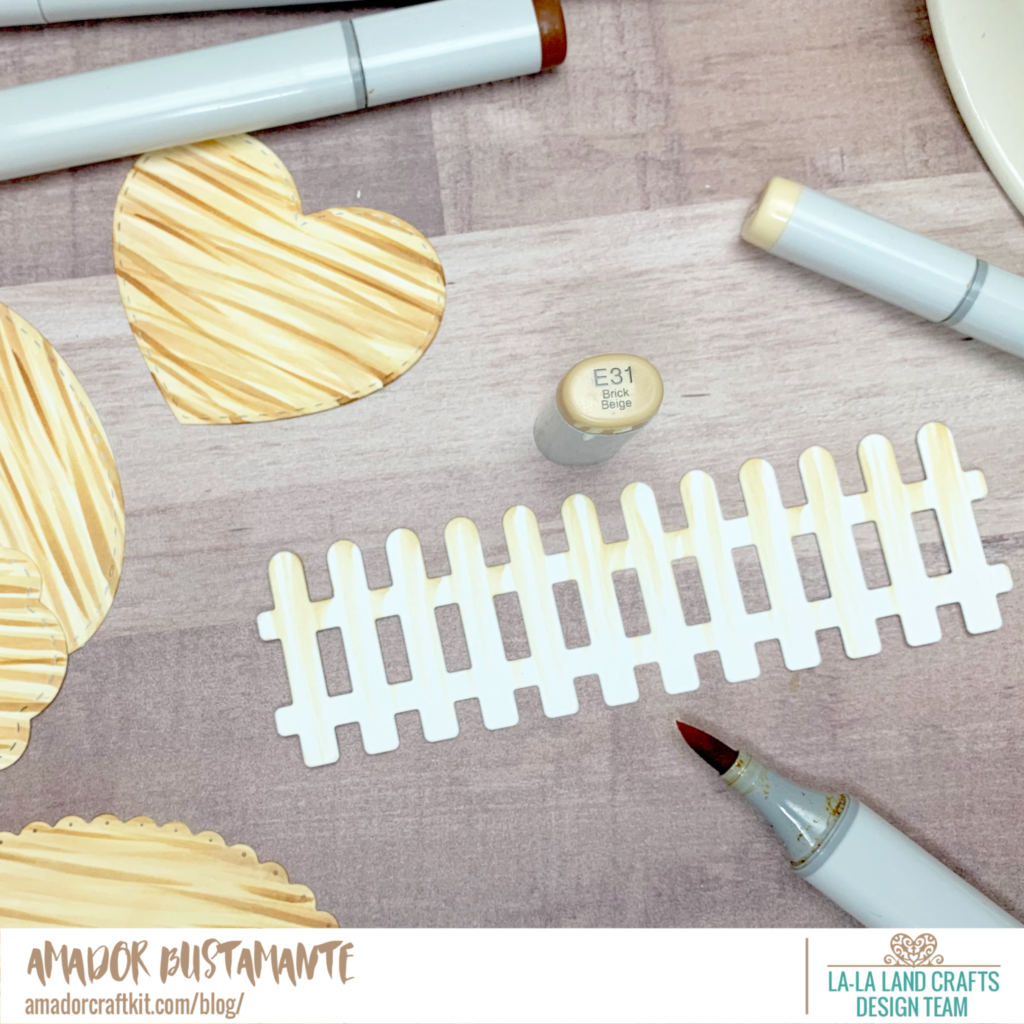 Flip the die cut and do the same swipes from the other end to connect wood grain. Do not cover all of the die cut and scatter the swipes leaving few spaces.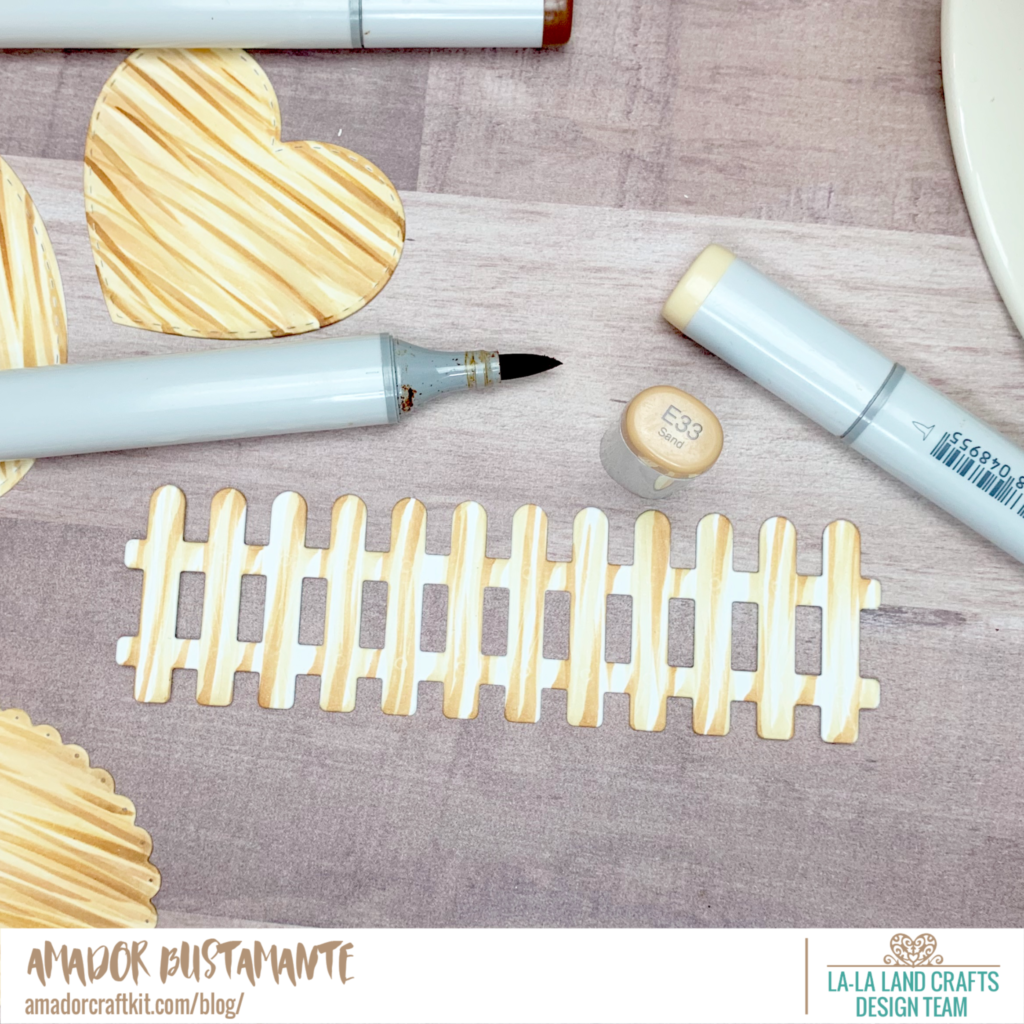 Continue with Copic color E33 in more spaced out swipes. Flip the die cut again and add more swipes. With Copic E35 with even more spaced swipes than with Copic E33.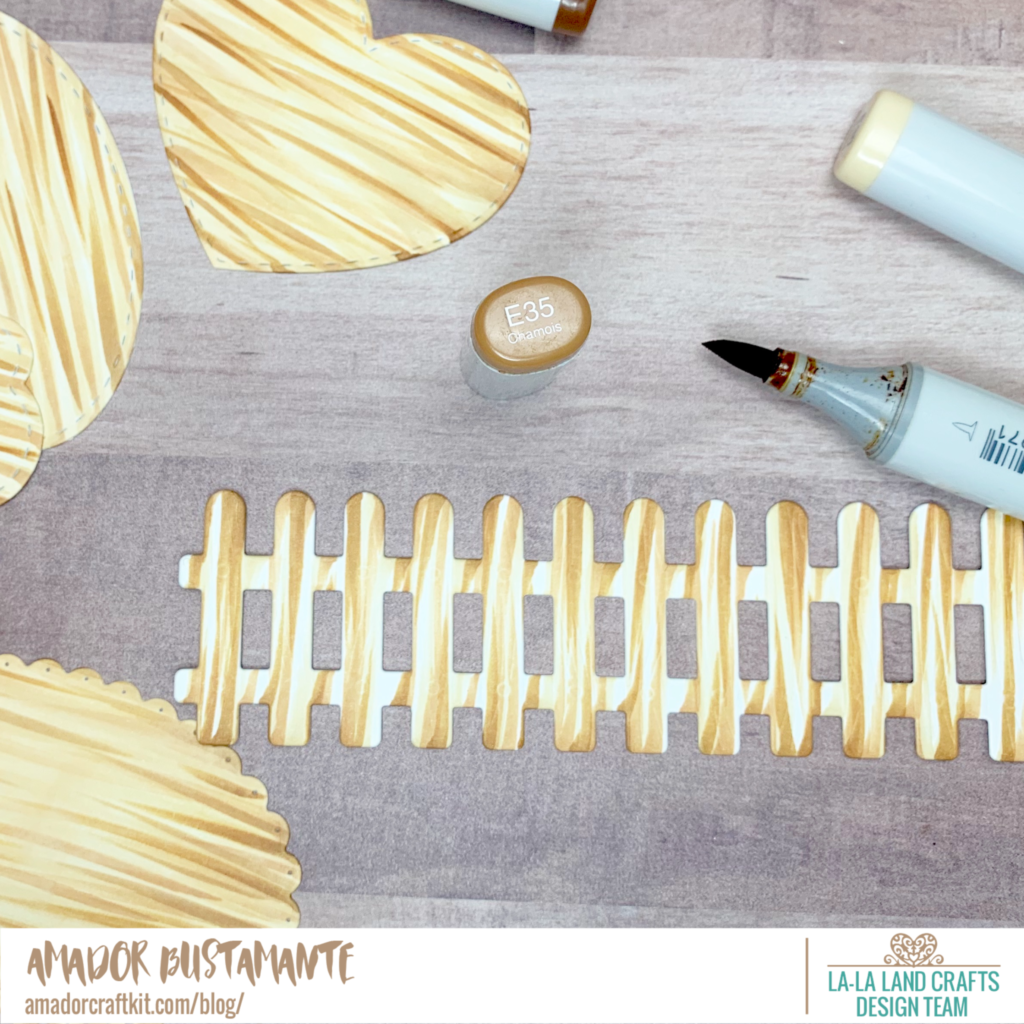 The next color E37 will be made with even less swipes than the last color. Since this is the darkest color you will make less swipes so it doesn't overshadow the stamped sentiment.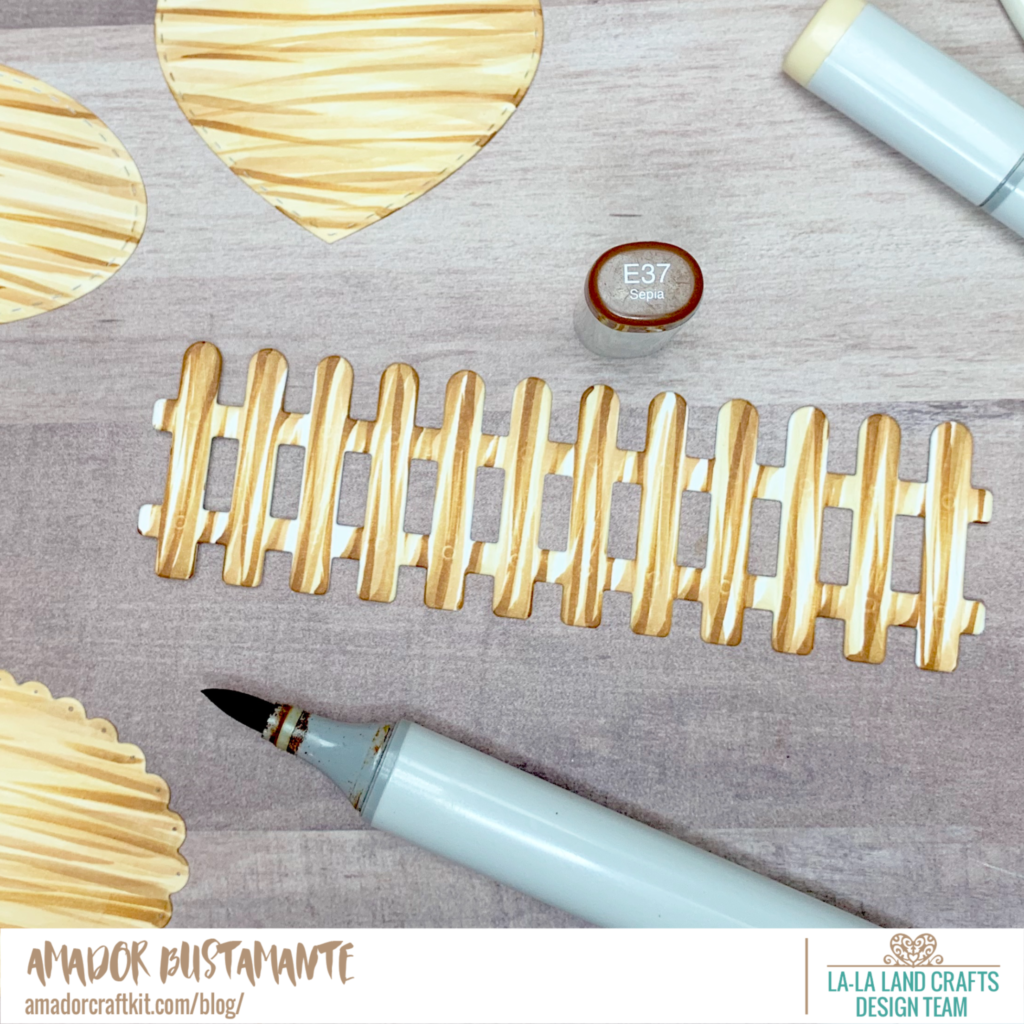 The last color is E30. This being the lightest is just to fill in the spaces between the other colors and you don't have to blend it in as you normally would with Copics.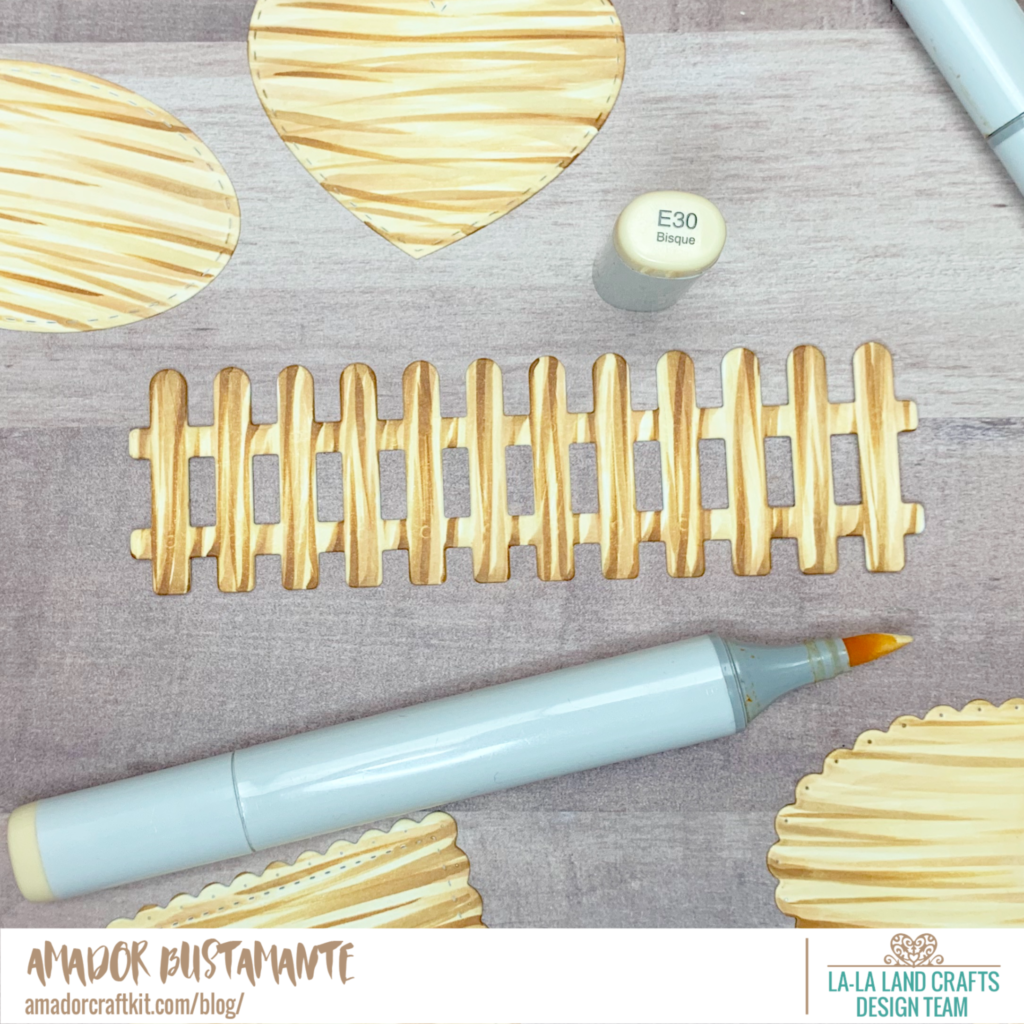 I have colored other die cuts with these same colors. I hope this helps to add a little fun to your card projects. Check out these dies now in the
La-La Land Crafts store.
-Amador
Click on the buttons below to find us on these social media sites: